CGE has a wealth of research interests germane to each member university and college. CGE's Research Institute will create a collaboration between faculty and students on topics from all disciplines that include an international component. This centralized research approach appeals to research interests shared by member institutions and in collaboration with global colleagues. Each year topics will be announced with a schedule and call for papers. The Research Institute will operate through the voluntary assistance of CGE faculty and leadership. Each year the research institute will report to the membership at the annual meeting. CGE is pleased to announce that the first Research Institute Director will be Dr. Jeffrey Moore, full-time professor of Management at Anderson University. Anderson University's president, Dr. Evans Whitaker, and his staff have agreed to provide a loading site for CGE Research Institute papers. Additional CGE members will provide assistance and facilitate events and discussions that will encourage and support quality research. If you are a CGE faculty member and interested in being on the review board for papers submitted please contact Dr. Jeffrey Moore at research@cgedu.org.
Research Protocol Document available for faculty and students
Three Research Topics announced for 2020
1) University student ethic and moral development - to understand influences of education based on values to promote professional and personal ethical behavior for undergraduate and graduate students
2)Integration of people with disabilities and leadership - to investigate specificities of hiring people with disabilities in the workplace. Research the impact of inclusive teams on team members, managers, and organizational cultures.
3) International education studies - to engage research that expands CGE member faculty and student research across various disciplines to include faculty involvement and site locations from other nations in the data gathering and management of the research.
Submissions: If you have an abstract to submit - contact Dr. Jeffrey Moore at research@cgedu.org or call him at 864-322-3088. Abstracts are extended to August 28, 2020. Dr. Moore will arrange for your name to be approved at this link so you can upload your abstract and paper.
Details for the Abstract and Papers can be found HERE at "RESEARCH INSTITUTE CALL FOR PAPERS"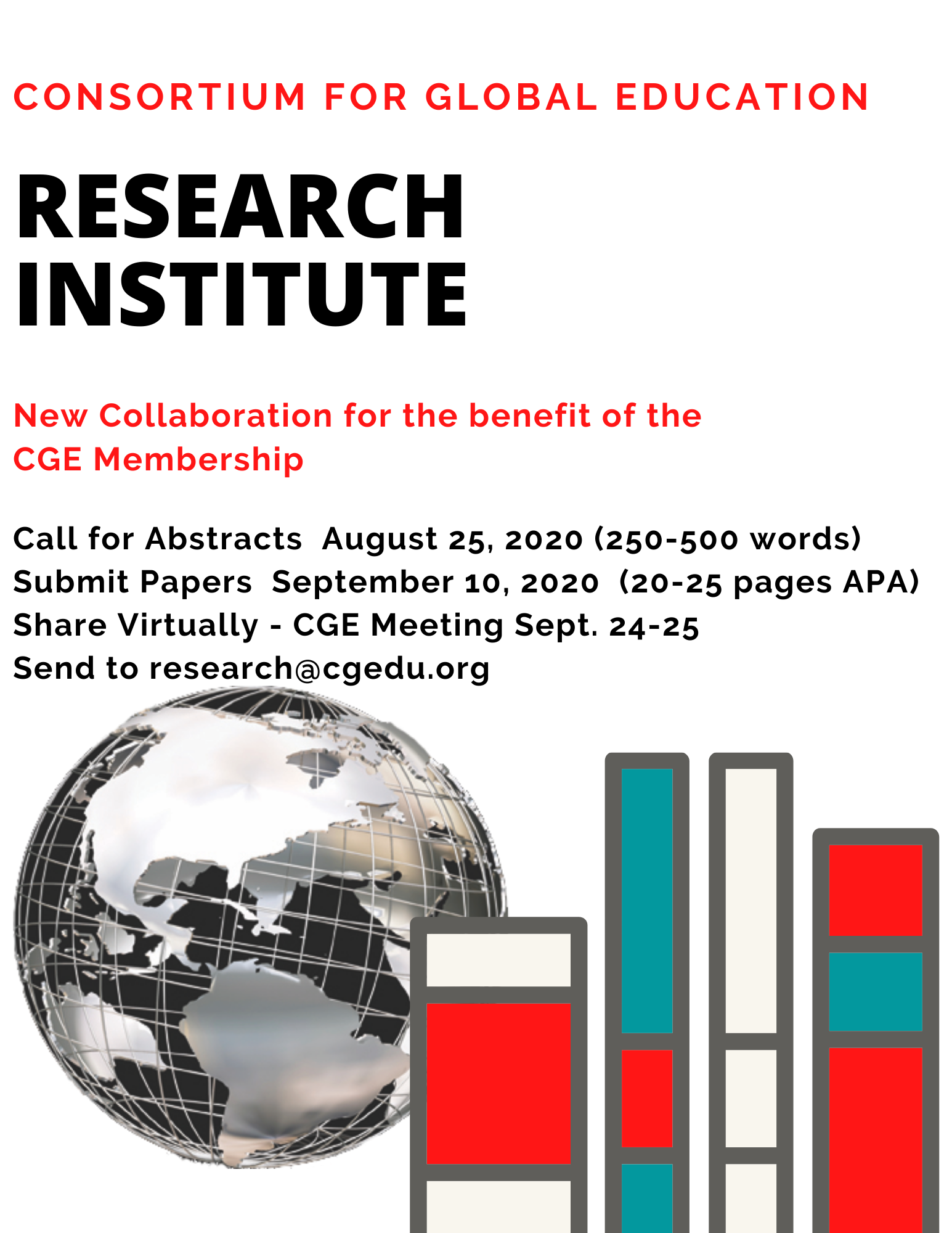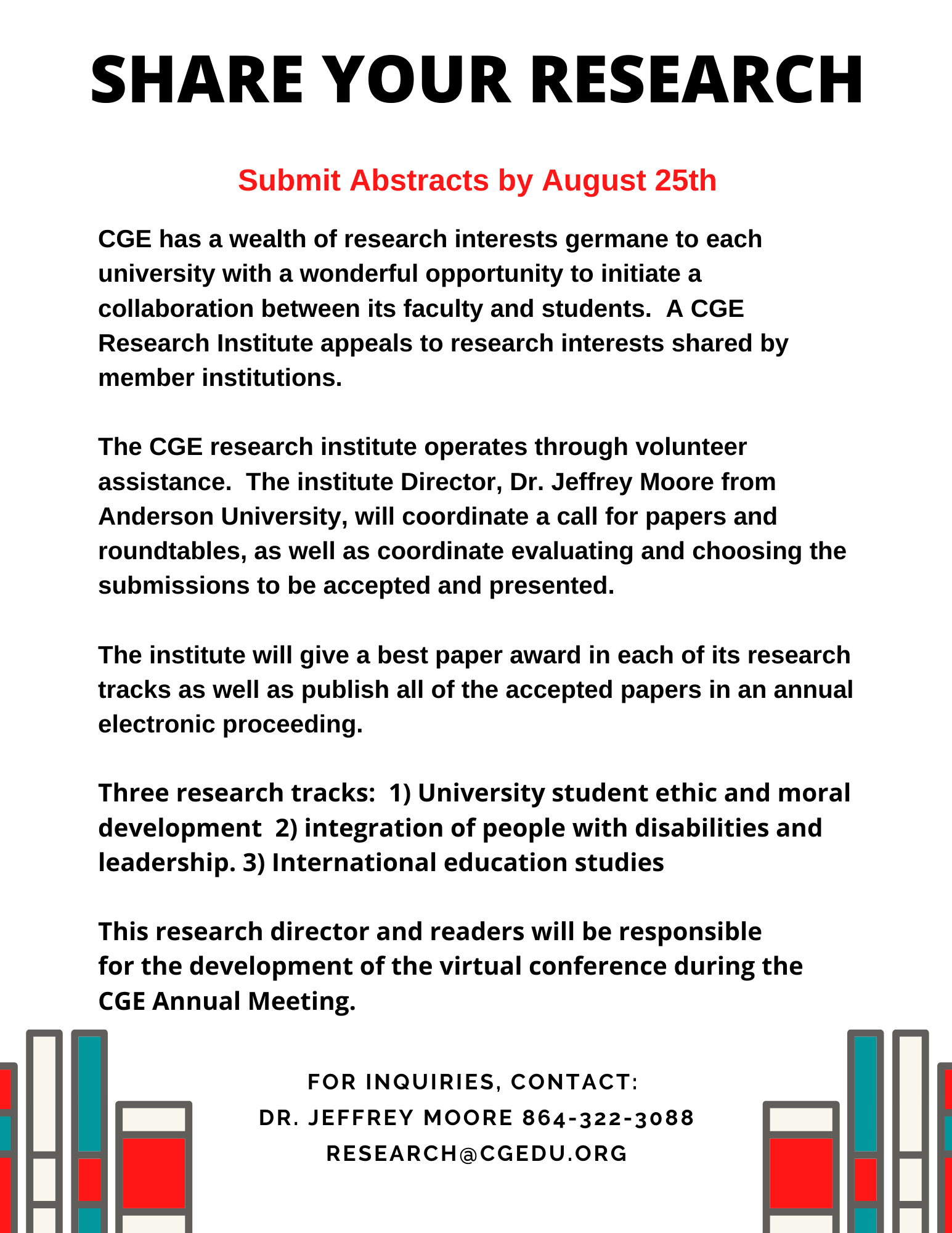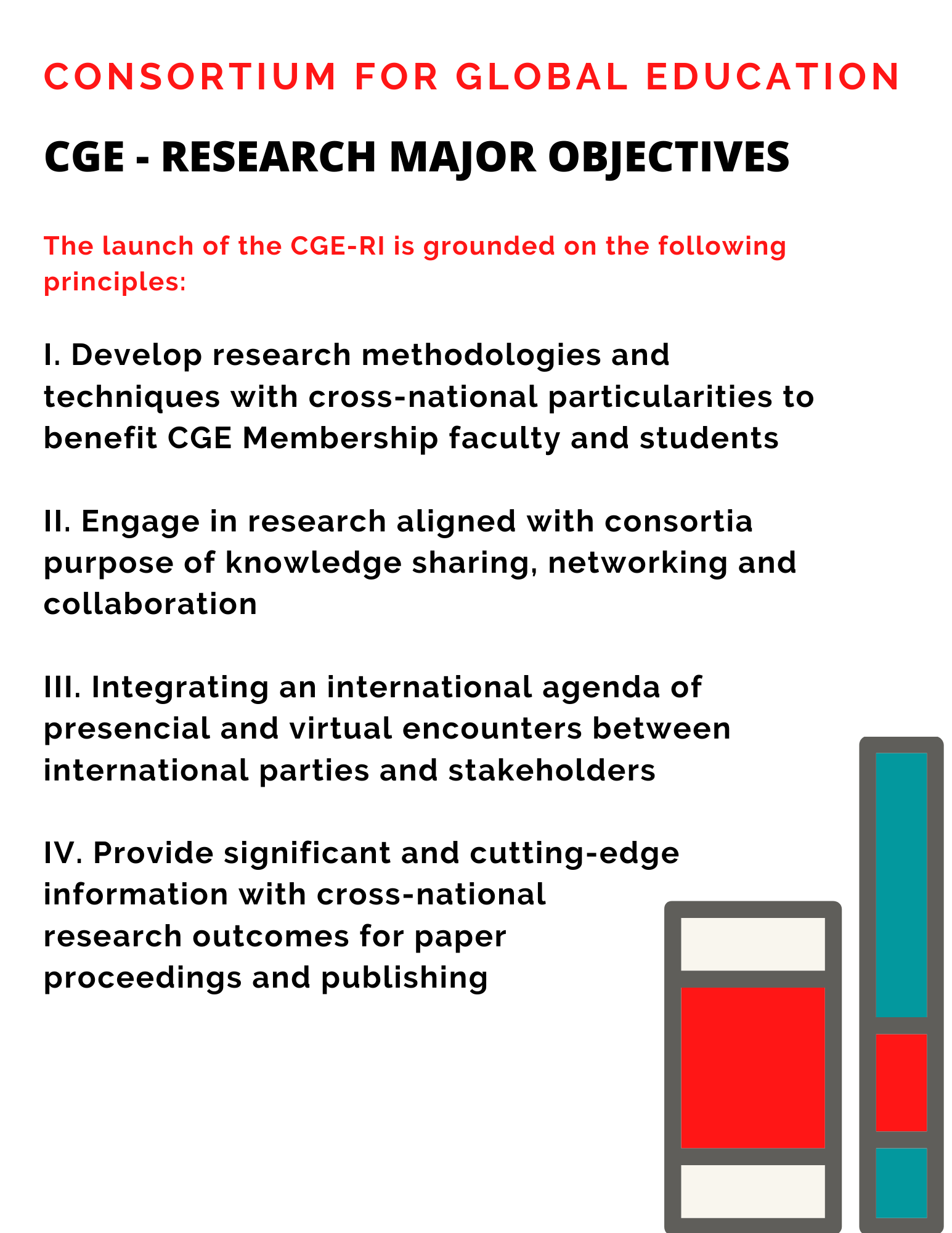 CGE Research Institute Leadership
Director: Dr. Jeffrey Moore - serves as a full-time professor of management at Anderson University, SC. Raised in Europe he received his PhD from the University of Nice Sophia-Antipolis. His dissertation was on the role of the consultant in Eastern Europe during the late 1990's. He authored book chapters on university business student moral development, culture transformation through employing people with disabilities, and creating transparent organizational cultures. He has published in AMLE and ODJ. In partnership with a team of researchers they won the only best paper award at the 2019 International Dutch Human Resource Management Network. In 2015 they won the AOM Management Consulting 2015 Award: Outstanding Scholar-Practitioner Collaboration. Over the past 20 years they have worked with manufacturing companies on organizational transformation through leadership development and with distribution centers on leveraging their inclusive teams. They are the only researchers working with Sephora and Walgreens to study their inclusive teams.